AAF Alert – Tax Reform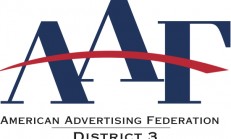 AAF Club Leaders,
As you probably know, Congress may be taking up major tax reform later this year. Senate Finance Committee Chair Max Baucus, D-Mont., and House Ways and Means Chair Dave Camp, R-Mich., have said they plan to start reform from a "blank slate" and that all deductions, preferences and expenditures must be justified to be maintained.
Chairman Baucus and ranking Republican Orrin Hatch, R-Utah, have written a letter to members of the Senate asking for input on which deduction, preferences and expenditures meet the test of growing the economy, making the tax code fairer, and/or effectively promoting important policy objectives and should be maintained.
We believe that the business tax deduction for advertising expenses easily meets this test. It is important that Senators Baucus and Hatch hear from other Senators urging them to maintain the full advertising deduction.
Please contact each of your Senators on behalf of your advertising club as soon as possible and ask that he/she send this letter explaining the importance of maintaining the full advertising tax deduction to Senators Baucus and Hatch.
Please let me know if you receive any response to the request. Do not hesitate to contact me if you have any questions.
Clark Rector
Executive Vice President-Government Affairs
American Advertising Federation
crector@aaf.org
Follow me on Twitter @ClarkRector1
202-898-0089
Find AAF on Facebook® & follow on Twitter