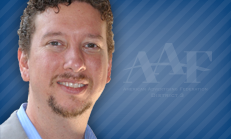 As you probably know, our District 3 Spring Board meeting took place in Raleigh Saturday April 4. There are a few items from that meeting that I'd like to share.
National Recognition
Congratulations to our National Clubs of the Year: AAF Roanoke and Triangle Ad Fed! And congratulations as well to AAF Southwest Virginia and AAF Roanoke for winning the National AAA incentive awards for largest percentage increase in professional AAA entries.
Incoming D3 Board Members
Congratulations also go out to those individuals nominated for District 3 Executive Committee positions for the coming year:
VA Governor: Matt Brown, AAF Roanoke
NC Governor: Amber Frasketi, Triangle Ad Fed
SC Governor: Megan Telencio, AAF Midlands
Treasurer: Chris Dodd, AAF Roanoke
They will join our incumbent committee members who will be moving through the leadership ranks:
Lt Governor: David Campbell, AAF Midlands
Governor: Corey Hudgins, AAF Greenville
Chair: Andrew Evans, AAF Midlands
Please note that the nominations will remain open through the national conference, where we will vote to confirm our nominees.
Membership Increases
We're happy to report that year-to-year, membership in our district has grown by 3%. We're still trying to hit our goal of 5%, so please continue all of your membership development and recruitment efforts. When we listen to what our members want from us, deliver on those points, and spread the word – we fulfill our mission and grow healthy clubs.
D3 Leadership Conference
The District 3 leadership conference planning is well underway. The conference is scheduled for August 7-9 at the General Francis Marion Hotel in Marion, VA.
This year promises to be one of the most immersive D3 experiences ever. We'll be taking over the entire hotel, bringing new development sessions to the table and – as always – creating an atmosphere where every club can share ideas and best practices.
Please get with your incoming board members now so they can put this on their calendar and be a part of this event.
Thank you again for everything you're doing,
-Ace