May 18-19, 2021 | Virtual Training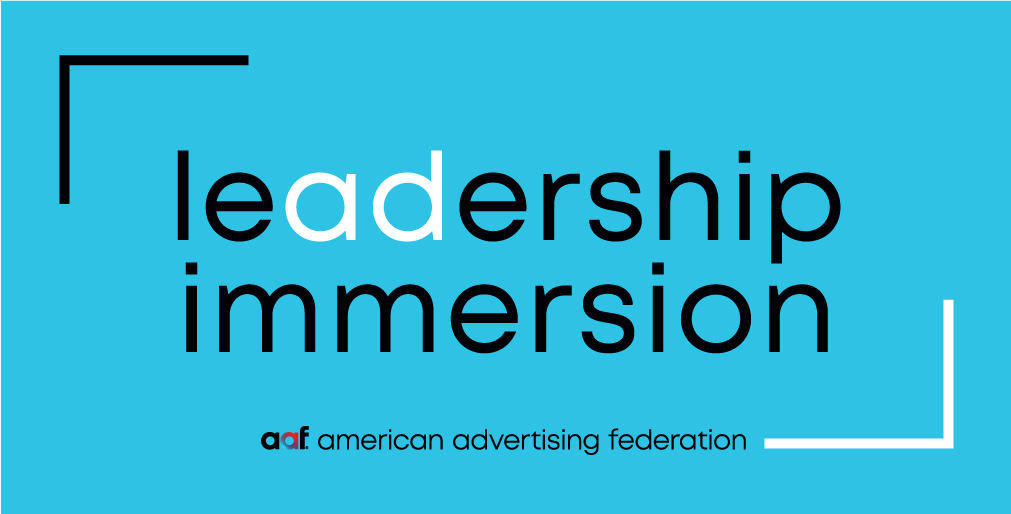 The AAF is proud to introduce Leadership Immersion, a deep dive into the AAF and your role as an upcoming club president. Plan to join us for a full day of learning, networking and idea sharing.
All 2021-2022 AAF Club and Ad 2 presidents and president elects should plan to attend the May 18-19, 2021 virtual leadership training. During this immersive training, rising leaders will take a deep dive into the AAF and learn best practices and expectations for their year at the helm of the local chapter. 
This FREE training event will cover:
AAF – The Brand, Mission, By-Laws and Value Proposition
AAF Calendar of Events (Ours, Yours and More)
Expectations – What you can expect from AAF. What AAF expects from leaders.
Setting Goals Early – PEMC
Club Achievement
Government Relations – Why it matters to every member!
American Advertising Awards
Silver Medal – What it is. New standards and guidelines.
AAF Pillars
Engaging Young Professionals and Students
Leadership Basics to Ensure Success
Meet the AAF Staff
The meeting will be conducted in two sessions to provide adequate time to cover all of the necessary information and answer any questions. These sessions will not be shared following the event. They are meant to be real-time, engaging and interactive discussions. REGISTRATION IS REQUIRED for BOTH sessions using the links below. Please register EARLY!
Day 1, May 18, 3:00-5:30pm EST
Day 2, May 19, 3:00-5:30pm EST