Tips for Successful Membership Growth and Retention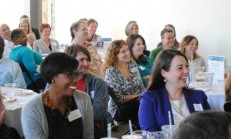 Membership growth and retention does not have a beginning, middle and an end. It is an ongoing process and should be included in every event, program and gathering of your current and future members. Keep this in mind as you continue to plan for the year ahead.
Each club needs to form a membership committee. 
The reason you need a committee is because there is a lot of work to be done and one person cannot do it all. The committee work should be divided up and include a person to:
Work with the board to determine your message, mission and "elevator pitch" about who you are and what your club does.
Assemble a list of potential members
Assemble a list of lapsed members

Organize a way to contact these people

Telephone calls?
Should members of the board make some calls on behalf of the club?
Letter from the president?

Coordinate with other committees on the board to encourage them to invite new members to join their committees
Set up and manage a membership table at all events