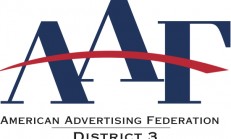 AAF, many of its corporate members, local advertising federations and a
large group of other businesses and associations, have written a letter
to the Internet Corporation for Assigned Names and Numbers (ICANN)
proposing a way forward as ICANN begins to accept applications for new
top level domains (TLDs). The letter proposes a potential solution that
will allow ICANN to move ahead with the creation of new TLDs while
affording protections for brand and copyright owners.
Under the proposal:all NGOs, IGOs and commercial stakeholders concerned about protecting
their brands should be given the opportunity to have those brands
registered, without cost, on a temporary "Do Not Sell" list to be
maintained by ICANN during the first application round (any interested
party which does not want to have its brands on the Do Not Sell list and
would rather apply for a TLD would be free to do so). We will assemble a
team from the interested constituencies to work with ICANN leadership
during the first application round. If this group achieves consensus
with respect to any proposals, those proposals will be voted on by the
Board. At the end of the first application round, should the parties
continue to disagree, all parties will be free to pursue their legal and
equitable rights without prejudice.
AAF believes this reasonable proposal affords a solution that will
protect the interests of all concerned. We hope to receive a positive
response from ICANN in the very near future.
Most Clubs in the 3rd District have signed on to this letter.